SERVICES

Score Cut Knife Holder Repair/Rebuild
Refurbishing service to return used holders to their original factory specifications are available at Burris. Typical parts requested are: cylinder housings, air hose assemblies, springs, piston cups, bearings, clamping mechanisms, forks, damaged screws, blades.

All knife holder parts are also available for customer purchase for their own in-house maintenance.

Note: knife holders with damaged side plates are inspected and cost-quoted prior to repair.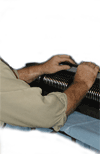 Knife Bank Repair/Rebuild
Restoration service are available for knife banks that are worn or damaged to get them back to their original precision condition. Internal knife holder parts can be replaced within the knife bank OR the knife bank can be rebuilt, realigned or reconfigured to provide different customer-specified cut widths.