SERVICES
Knife Blade Sharpening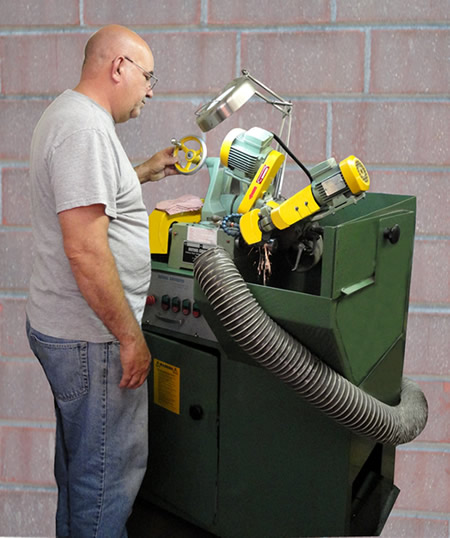 KNIFE BLADE SHARPENING For Score Cut and Shear Cut Knives
"New, high-tech equipment allows precision re-sharpening"
Burris provides sharpening services for standard hardened steel or D2 steel
for shear cut, score cut, crush-cut, pinking and perforated blades available.
Burris has the tooling & expertise to make dull knives like new again.
Depending on the blade style, sharpening existing blades can result in saving as much as 30-50% of the cost of new blades!!!
Burris Machine Company Sharpening Services:

• Are Very Economical
• Are performed by expert, trained Machinists
• Allow Precision Re-sharpening
• Result in Minimum Reduction of Blade Diameter
• Provide fast turn-around on blades
• Apply wax coating to protect blade edge until used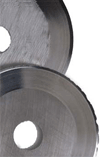 "Sharpen your Old Blades"
Most blades are shipped back to you within 3-4 business days. Pinking and specialty blades may require a longer lead-time.